To Japanese Language School
 J&F is an agency in Japan that sends students from all over the world to Japanese language schools. Our mission is to send exchange students to Japanese language schools to assist in globalizing Japanese language schools. In addition, we guarantee to make every possible effort to assist in creating the most conducive learning environment for exchange students to learn Japanese. Presently, there are only a few agencies in Japan which provide this kind of service. We have broadened our services to take leadership in this area. If, as a Japanese language school, you are interested in creating a business partnership with us, please feel free to contact us so we can discuss details.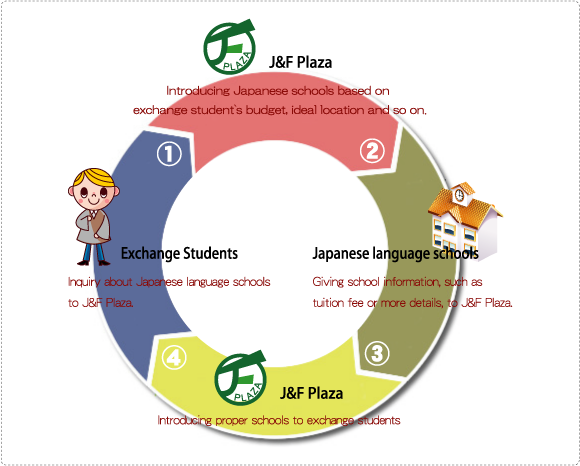 Here are the advantages ofto use using J&F services for to Japanese language schools below.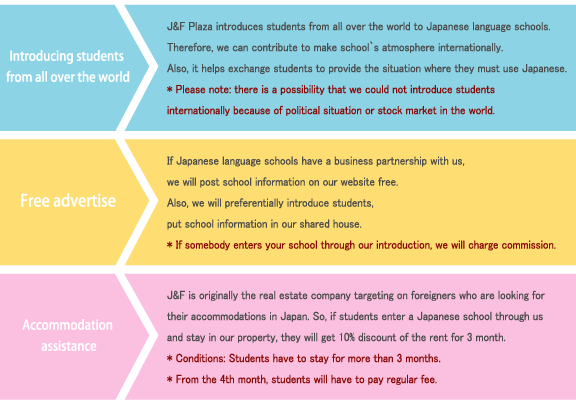 If you would like to put your school information on our website, please feel free to contact us.
○ Company: J&F Plaza Co.,Ltd ○ TEL:03-6455-0360 ○ Email: kikuno@jafnet.co.jp
○ In charge: Hidehisa Kikuno