To Japanese Learners
J&F is can assistinghelp people you in by introducing Japanese language schools to you.  
Here are the features of our services below.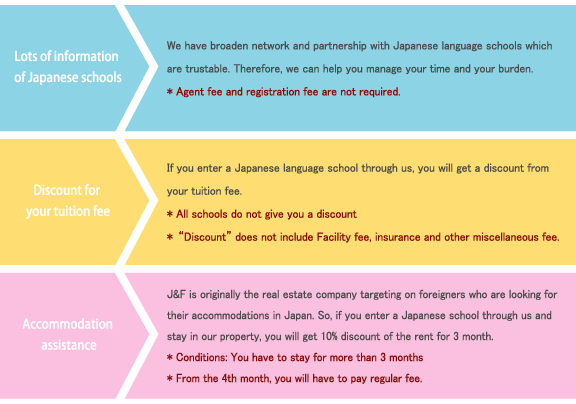 We will do our best supporting all of you. Consultant fee is not required.
 If you have any questions, please feel free to contact us.
○ Company: J&F Plaza Co.,Ltd ○ TEL:03-6455-0360 ○ Email: kikuno@jafnet.co.jp
○ In charge: Hidehisa Kikuno